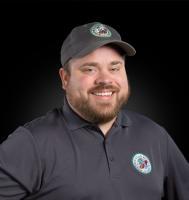 Stephen
Standley
Stephen is a UT alumnus and long-time resident with deep roots in the community. When not hiking the greenbelt trails or enjoying live music, he is helping to spread his knowledge of building science and energy efficiency to anyone in ear shot. As the owner of Austin's ECAD Specialist, Stephen is driven to provide our clients with the valuable information they need to make solid decisions on their homes. His philosophy is simple, "Every home is different" which means, that every home we go into is looked at as an individual and no cookie cutter answers or silver bullet solutions are going to be given to the client. With over five years in the industry and completing thousands of energy audits, Stephen Standley has gained the experience, knowledge and patience to critically examine the unique issues in your home.
Stephen is a certified Professional Building Analysis through BPI (Building Professional Institute) and member of Austin Board of Realtors Affiliate Committee.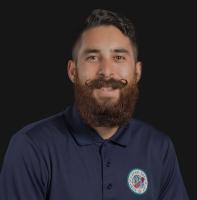 Quincy
Bishop
Quincy is a key member and a BPI certified Professional Building Analysis at Austin's ECAD Specialist. He was born and raised in the great city of Austin and has an immense love for the city especially when cruising the town on his motorcycle. He comes from a construction background in both residential and commercial ranging from labor up to management. He was intrigued by the amount of building science that goes into building a high performance home and decided to join the home performance industry.
Quincy enjoys working with homeowners so that he can provide them real world solutions to make their homes more efficient and comfortable. He is known for his high standards and hard work, which are evident in the energy audits he provides